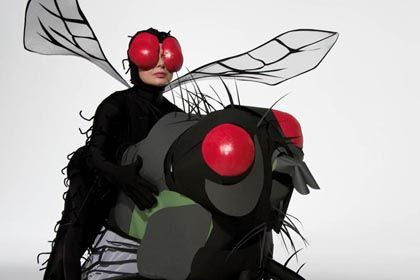 Green Porno
is a series of extremely original short films starring Isabella
Rossollini
. In elaborate costumes and aided by sometimes ridiculous set pieces,
Rossollini
tells you all you need to know about the sex lives of insects. You heard right. Turns out spiders fuck
surreptitiously
, snails enjoy S&M and a male bee's penis gets stuck and rips off during sex, poor guy. At first you might wonder what the hell you're watching but in the end you'll be won over by this fascinating look into the sexual
microcosmos
.