Susie Bright, a sex-positive crusader since the 1980s through her work as a writer, editor, podcaster and film consultant, is in New York this week. A few dozen lucky people including yours truly got to see a wonderful talk she gave tonight at
Babeland
in SoHo. She was technically there plugging a new and absolutely gorgeously printed collection of erotica called
X: The Erotic Treasury
but her subject for the evening was a bit more personal -- a stroll down memory lane as she prepares to write her memoirs. Susie was energetic and full of laughs, an absolutely fantastic speaker.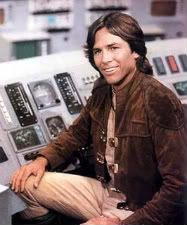 Susie was full of fascinating stories about being a teen in the free lovin' Hollywood of the 1970s after a comparatively conservative childhood in Edmonton, Alberta. Two stories dominated the evening. She told how she lost her virginity at age 16 in a threesome with her best friend and then out-of-work actor Richard Hatch, who would go on to play Captain Apollo on the original
Battlestar Galactica
(and Tom Zerrick on the new one). Hatch was resistant because he was older than the two girls but after months of mockery Susie and her friend finally had their way with him. She also spoke at length about her stint as the sex advisor on Wachowski Brothers' second film
Bound
, with some very interesting stories of how she and the Wachowskis worked together to get Jennifer Tilly and Gina Gershon's sex scene just right.
Besides Susie I got to meet a few other interesting people tonight. Erotica writer/editor Rachel Kramer Bussel, who is second only to Susie in the field, was there, as were John and Sophie, the creators and stars of
Peg-Ass-Us
, a musical about pegging that won Best Comedy at the 2008 San Francisco Fringe Festival and which is in town for the weekend at The Brick Theater.
If you missed Susie, don't despair! She's reading on Wednesday 2/18 at Babeland in Brooklyn, and at Rachel Kramer Bussel's
In the Flesh Reading Series
at Happy Ending Lounge on Thursday night, along with several contributors to
X
.